SURF Update: Environmental Justice Technical Initiative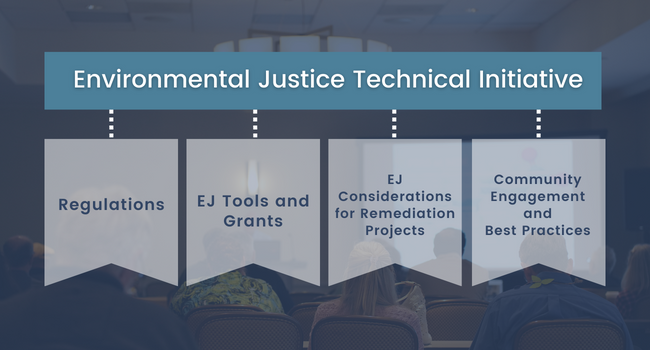 SURF's Environmental Justice Technical Initiative (EJ TI) evolved from an idea and interest expressed at a SURF Membership Meeting in March 2022. That Summer and Fall, more than 20 people gathered and discussed the need to directly consider and integrate EJ community needs and concerns into the sustainable remediation paradigm.
Four workgroups were formed to support development of a SURF EJ guidance document, which will include discussion on the following topics: regulations, federal and state EJ tools, general EJ considerations for remediation projects, community engagement best practices, example case studies, and EJ resources and grants. This month (see Upcoming Events) the workgroups will gather and report their progress. If you're a SURFer interested in participating in any of these efforts (see below for details), contact the working group leader(s).
| Workgroup | Scope | Leader |
| --- | --- | --- |
| Regulations | Identify federal and state regulations, policies, programs, and/or initiatives associated with EJ considerations in permitting and corrective action plans. | Katherine Blair |
| EJ Tools and Grants | Create a matrix that identifies federal and state EJ tools and grants related to remediation and redevelopment work in overburdened communities. | Melvin Stroble |
| EJ Considerations for Remediation Projects | Develop general considerations and approaches to explicitly incorporate EJ into remediation projects that have the potential to adversely affect overburdened communities. | Rich Evans |
| Community Engagement and Best Practices | Identify best practices for community and stakeholder engagement for remediation projects in overburdened communities and demonstrate successful engagement through case studies. | Nicole Tucker |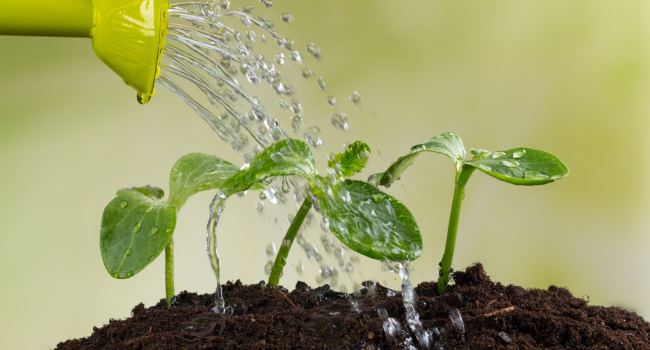 Dive In! Recognizing Climate-Influenced Hydrobiogeochemistry to Improve Remedy Designs
Ever thought about how changes in physical, hydrological, chemical, and biological systems could impact remedy effectiveness? For example, does seawater intrusion impact the hydrochemistry of groundwater and surface water at coastal sites? Will the increased groundwater velocity from excessive recharge within a bioremediation treatment system decrease contaminant residence time in the bioactive zone?
These are the types of disruptions that the authors of "Climate‐Influenced Hydrobiogeochemistry and Groundwater Remedy Design: A Review" recommend considering and including in conceptual site models when designing remedies. Read all about it here.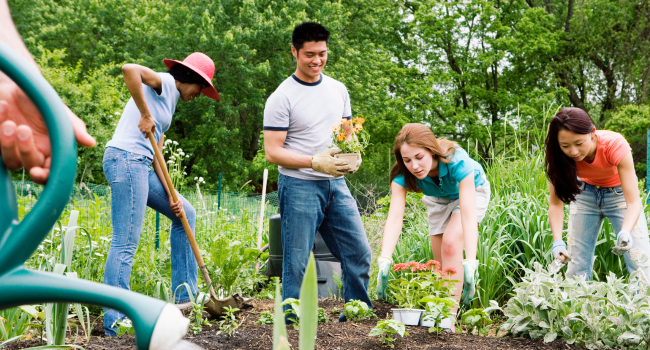 Did You Know? Environmental Justice Program Provides Local Resources
If you think of a breath mint when you hear "Tic Tac®," think again. A TCTAC (yup, say tic tac) is a Thriving Communities Technical Assistance Center. In April, the U.S. EPA and DOE selected 17 TCTACs that will receive a total of $177 million to help environmental justice (EJ) communities. The EJ TCTAC Program is part of the U.S. Department of Transportation's Thriving Community Initiative and is designed to connect communities with grants that specifically meet their needs. The three national centers and 14 regional centers include universities, partnerships, and nonprofits. For a list, click here.